Full Frontal Gardens is a community project which was founded in Rochester, Kent by local garden designer Fern Alder.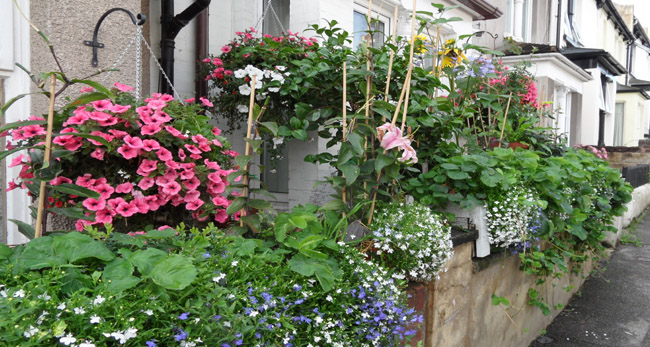 It grew out of an idea that neighbours came up with in Rochester  to make their street flowery, cleaner, attractive and interesting to visit
The project has continued to advocate the greening up and cleaning up of local streets.
Full Frontal has now expanded to locations outside of Medway.
How do I get started?
If you feel that your neighbourhood needs some TLC contact Fern Alder : fern@fullfrontal.org.uk  to get started!
Talk to some of your neighbours and find out if they are interested in improving the street scene.
Full frontal can provide start-up grants and support for interested groups.
Talk to your local Ward Councillors, who may also provide financial and other support for your project.