A community group who aim to influence the development of open space, woodlands and Lines fortifications as a new community park next to the new Mid Kent College in Gillingham.
The area, perhaps not as well known as its sister the Great Lines can be found between Prince Arthur Road, Cumberland Road, Johnson Avenue, and the Lines Fortifications in North Gillingham.
Friends of the Admiral's Gardens
Influence the development of the area as a park
Safeguard it as open green space
Hold fun events for all ages
Ensure access for the whole community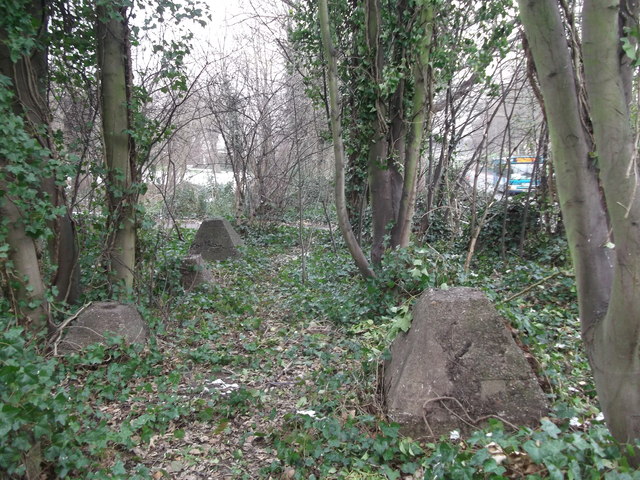 The Lower Lines is an important area of green space in North Gillingham. It is also a natural haven for trees and wildlife including bats and woodpeckers.
Historically the Lines were open areas across which guns were intended to be fired to repel an enemy advance. These fortifications (until recently overgrown) are designated as a Scheduled Ancient Monument. The Admiral of the Nore had his residence and gardens here.
Because it's been MoD land it hasn't been disturbed, which means that many wildlife species have found sanctuary here. The park – opened to the public in January 2010  – will have wildlife conservation areas, an adventure playground, bridges across a moat and benches. It may also have a picnic and barbeque area.
Membership
The Friends have been meeting since June 2006. Membership of FoAG is open to everyone with an interest and we welcome all ages.
A minimum annual donation of £1 is requested to support admin costs. Some of our members are as young as 5 or 6 and come to all our events. Our members include residents, a local councillor, members of green groups such as Friends of the Earth, and the Sunlight Development Trust. We work closely with Fort Amherst, Mid Kent College and Chatham World Heritage Partnership, whose representatives are all active members of the group.
We meet regularly to review plans and progress on the park, scheduled to open in the autumn of 2009.
Meetings are held once every six weeks at 6pm on a Tuesday evening at the Sunlight Centre.
We welcome new members. Just come along.
Email:  contact@foag.org.uk